Faculties at the International Open University
> IOU Faculties, Departments, Faculty Members, and Instructors
Welcome to the Faculties and Departments Directory of the International Open University (IOU). Here you will find a comprehensive list of our various academic divisions that form the backbone of our institution. Within our academic faculties, we have departments that are led by a department head and staffed with highly qualified faculty members and independent instructors. These staff and instructors all believe in IOU's goals of spreading authentic Islamic knowledge, and our unique educational approach of blending contemporary subjects with Islamic teachings. By exploring the various sections in this directory, you will learn more about the qualifications of the staff and instructors, and the specific courses they teach.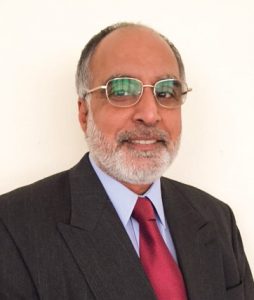 It is my pleasure to welcome you all to IOU, where we offer quality education to students around the globe at an affordable cost. The objective of the university is to equip our students with both contemporary and Islamic knowledge to face current and future challenges of the world as Muslims. I am pleased to invite you to take a step towards a better future in your academic and administrative careers by enrolling in our degree programs, which are accredited and uphold the highest international standard of learning. Studying at IOU will help you become a professional by discovering hidden skills with which you might not be familiar. We have excellent instructors at IOU, and our goal is to guide you towards academic excellence by utilizing technology and interactive tools to make education available and accessible to you from the comfort of your home. It is our pleasure to welcome you in any of our faculties ranging from Islamic and Quranic studies to contemporary and modern subjects. I hope and pray that your journey of seeking authentic knowledge begins right here with us, and that it turns into a bond of intellectual excellence that may last your lifetime and benefit your communities.
Dr. Muhammad Ahsan,
Deputy Vice Chancellor of Academics
Faculties and Departments
The International Open University offers certificates and degrees in several disciplines spread across various departments. These specialized departments provide comprehensive accredited or non-accredited programs in their respective fields and are divided into two faculties. The first faculty is focused on authentic Islamic knowledge, while the second is on the Islamization of contemporary subjects.
Faculty of Arabic and Islamic Studies
One of IOU's guiding principles is the teaching of authentic knowledge from the Quran and Sunnah. On the importance of learning Islam, the Messenger of Allah (pbuh) said, "Whoever takes a path upon which to obtain knowledge, Allah makes the path to Paradise easy for him" (Sunan Abu-Dawud). Actively pursuing studies for the attainment of ilm (knowledge) is a virtuous act which will enlighten the heart and fill it with understanding and purpose. The Faculty of Arabic and Islamic Studies is led by Dr. Muhammad Anwar Sahib and contains the following departments.
Department of Arabic Language

Learning Arabic is a further step toward learning Islam. This department has programs that have everything you need to start your journey in classical Arabic. As Umar ibn al-Khattab (RA) said, "Learn the Arabic language. It will sharpen your wisdom."
Department of Islamic Studies

Increase your knowledge of the religion from authentic sources based on the Qur'an and Sunnah. This department has programs that prepare students to face challenges with the power of faith, and knowledge to gain the pleasure of Allah.
Department of Quranic Studies

Dedicated to helping students advance in the noble pursuit of Quran memorization, these programs are designed to teach reading with elocution and reverence. As Allah said, "... and recite the Qur'an with measured recitation" (Surah al-Muzzammil (73):4)
Faculty of Liberal Arts and Sciences
Employers are more interested in hiring graduates who possess a combination of professional qualifications and interpersonal skills. These include the ability to communicate ideas, do research, adapt to new technology and business trends, and problem-solving. Interdisciplinary study and the application of natural sciences, social sciences, as well as arts and humanities, give students opportunities to intellectually criticize and apply Islamic principles to contemporary disciplines. The Faculty of Liberal Arts and Sciences is led by Dr. Mufutau Oyedapo Raufu and contains the following departments.