International Open University
> News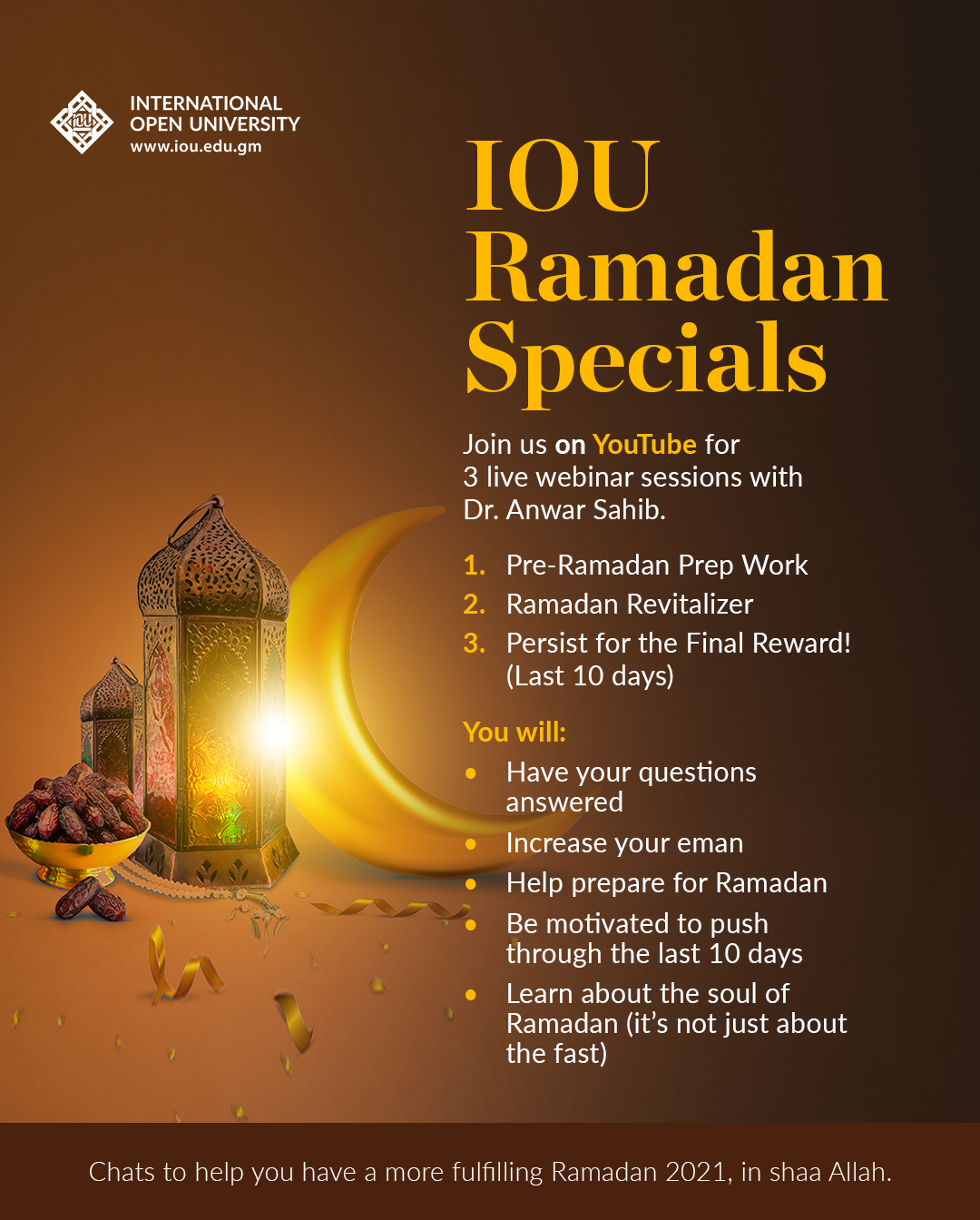 Have you ever been excited about Ramadan but you burn out in the middle of the month? Do you wish there was a way to rekindle that fire and finish the last 10 days of Ramadan even stronger than the first? We're here to help you do that. Join Dr. Anwar Sahib, the Dean of the Islamic Studies Faculty at IOU, in three live webinars with Q&A sessions during this Ramadan.
Mark your calendars for the live sessions starting this Saturday:
Pre-Ramadan Prep Work - 10th April, 10am UTC
Ramadan Revitalizer - 24th April, 10am UTC
Persist for the Final Reward! (Last 10 Days) - 1st May, 10am UTC
YouTube Live Webinar Links: http://bit.ly/iou-ramadan-specials
Please share the invitation with your friends and family.
May Allah enable us to reap the maximum benefit from this blessed month and enable us to get closer to Him through His worship. Aameen