International Open University
> News
IOU Chancellor Dr. Bilal Philips congratulates graduates at 8th IOU Convocation Ceremony.
2022-03-05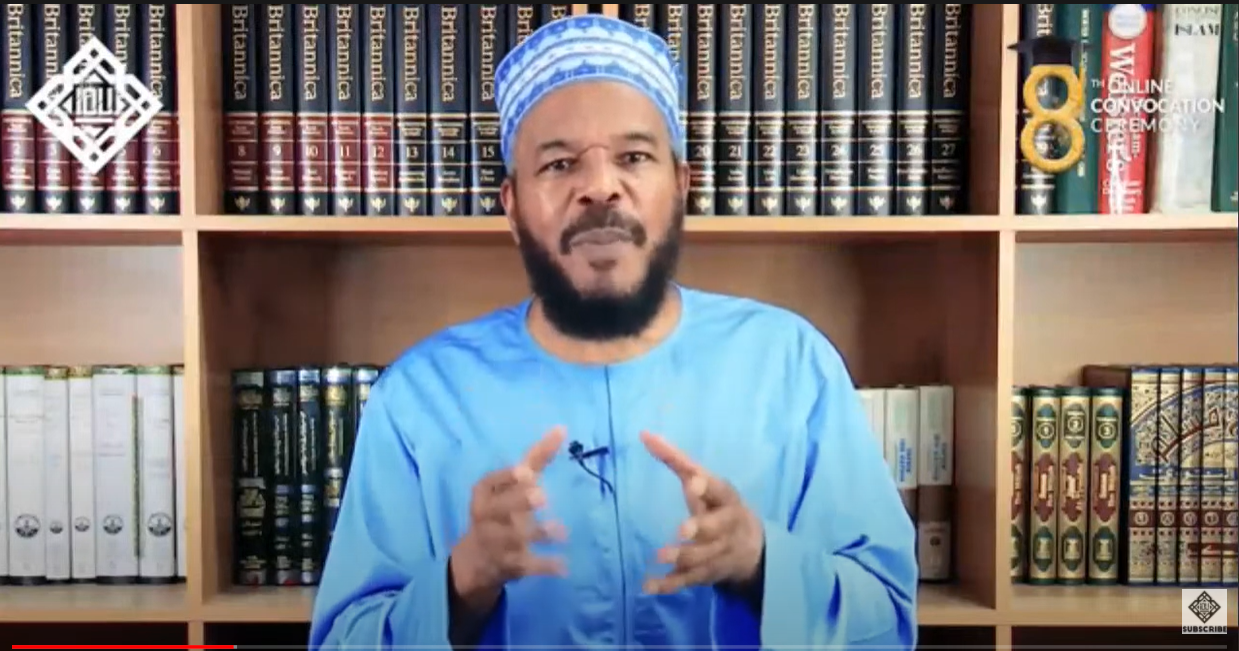 The International Open University Chancellor Dr. Bilal Philips congratulated graduates at the 8th IOU Convocation Ceremony and noted that there were 338 graduates from various streams and 80 from the GQMC (Global Quran Memorization Center) with the first five graduates from Bachelors of Arts in Islamic Studies (BAIS) translated in Bahasa Indonesia.
Dr. Bilal Philips began his address by reminding graduates of the IOU mission: "changing the nation through re-education" and stressed that the knowledge and moral character gained by them during the course of studies is what will affect positive change in societies and the world.
Dr. Bilal commended students on continuing and completing their educational journey despite the unprecedented stress and distress caused by the COVID pandemic. He noted that it takes great effort, strong determination, and discipline to reach one's goals when one is forced out of one's comfort zone in challenging situations which can be a fertile ground for personal growth. A key component of success is patient perseverance (sabr), and glad tidings are for those who practice this virtue.