What we do
The 1 Million Scholarship for Africa Project (1mas) upports orphans, poor and needy but those with a brilliant aptitude, especially girls and children who have dropped out of school due to the demise of their parent(s), financial issues or inability to make the required grades to enable them attain higher education.
Our project is divided into three main fields: providing access to higher education, supporting students to pass their higher education to help them enroll in a university, and empowering them to create livelihood.
Provide Orphan & Needy but Brilliant Africans Access to Higher Education
Education of children, especially girls come to a halt with the demise of their parents or guardians or because of the parent's inability to support the education of their children due to poverty. Through our extensive surveys we have found that the young people in Africa are much less likely to progress to university after graduating high school. Many instead choose to go straight to work due to financial and family concerns, giving up on previous aspirations.
To address this, IOU launched a high quality and affordable higher education degree at almost tuition free degree. Even with almost zero cost, our study shows that there are thousands of orphans and needy but brilliant youths who are not able to access tertiary education at this almost tuition free cost,due to their poor financial background as a result of them being orphans, unemployed or coming from very poor backgrounds. IOU launched a general scholarship program which provides scholarships to all students who want to study with the University but could not afford.
In addition to the general scholarship program , the University in 2007 launched a 1 million Scholarship Project for African Youth(1mas) in 2007 to reduce the financial burden of high school and university studies of parents and guardians, and create opportunity for the orphan, poor, needy but brilliant youth in Africa to take charge of their future.
The goal of the project is to provide Leadership, Research and Employable Skills to 1 million youths in Africa by 2030. The project will pay for the tuition fees and set up ultra Modern Learning and Examination Centers to provide the beneficiaries access to computers and internet to access their studies with the university through the provision of quality higher education. We believe these 1 Million beneficiaries will be able create a livelihood for themselves and work towards the eradication of poverty in their respective communities.
Supporting students pass their high education
Since the launch of the 1mas project, we have learnt that a lot more students have not made it to the university either because they dropped out or failed to make the required number of passes at their high school to enter the university. What happens to the future of these children given their current economic background? If the cycle of poverty is to be broken, these students need to be supported and given a second chance to better their grades to attain higher education and obtain skills and knowledge to create a decent livelihood for themselves.
Empowering them to create livelihood
Community Service is mandatory for all students studying with International Open University. Through our community service program, we connect our students with the society to learn soft skills and field experience that are necessary to life after school.
Support We Offer For Students
Fully Funded Four Years Scholarship
Fully funded four years scholarship with no condition to students in any of the degree programs offered by International Open University.
Free Learning Centers
Learning centers equipped with computers ,internet and staff to support the youth access education online at no cost.
Student Counseling
Counselling and monitoring of student community service programs.
1597
Scholarships
Since the inception of the project, 1,597 orphans, poor and needy students of exceptional calibre in Africa and around have received fully funded scholarships to pursue higher education till completion.
12
African Countries
For English speaking African countries for them to study and learn computer literacy skills.
30
Learning Centers
We have built and equipped more than 30 new learning centers across 12 English speaking African countries for them to study and learn computer literacy skills. We have also witnessed an increasing number of students join the 1 Million Scholarship Project for Africa Initiative every year.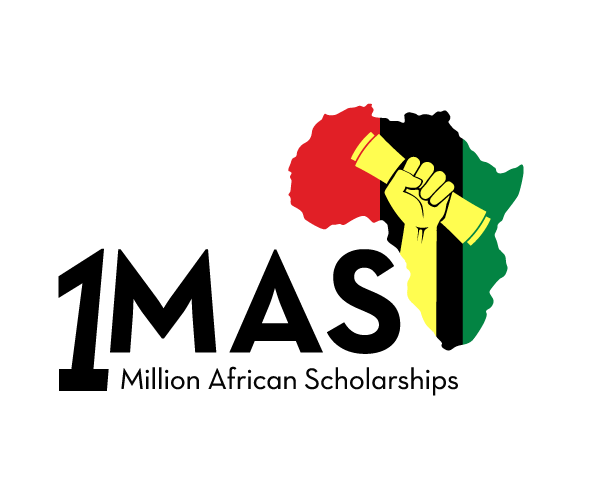 1 Million Scholarships Project for Africans
Please register for more information.