International Open University
> News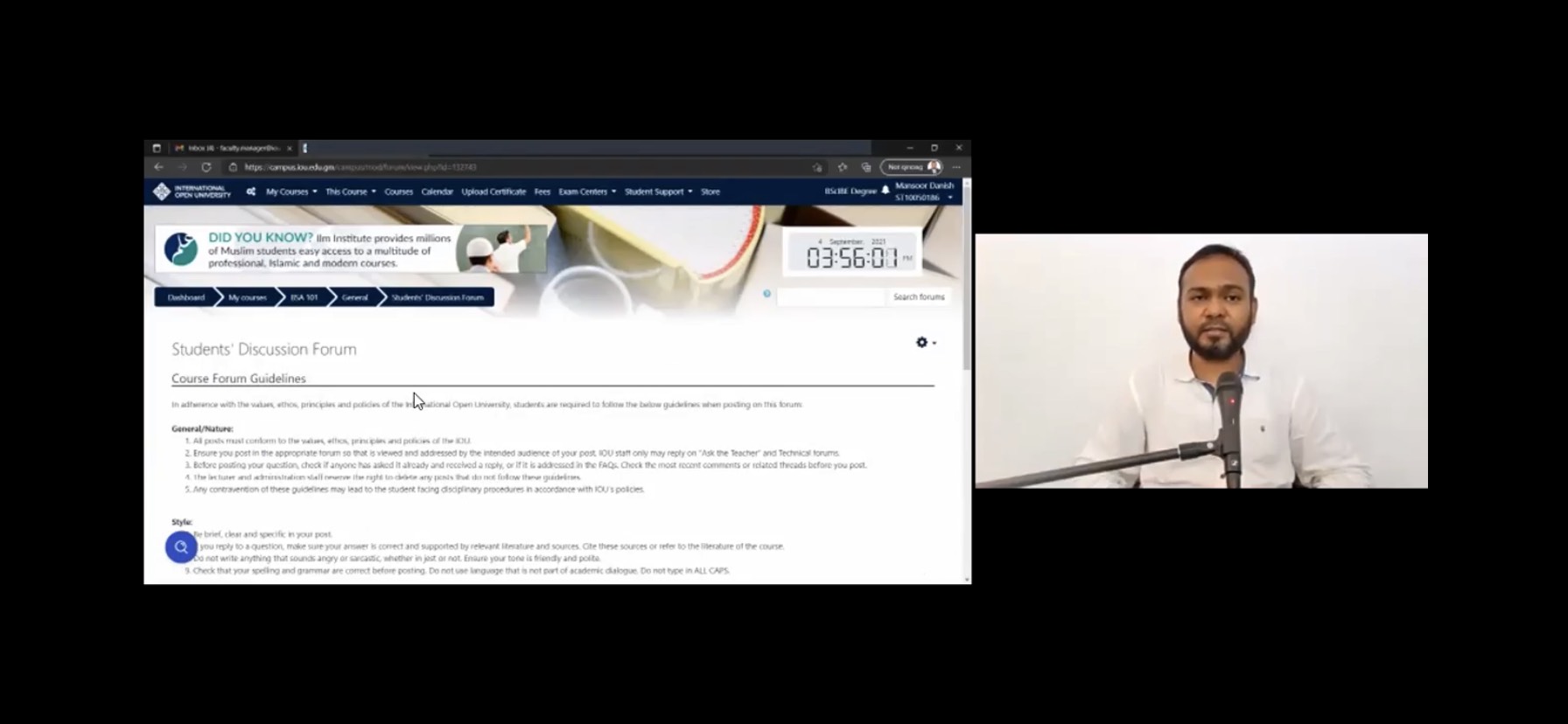 The International Open University organized an Induction session chaired by the Faculty Manager and the Head of Corporate Relationship Program, Mr. Mansoor Danish. The session included IOU staff members across the academic and admin departments.
The presentation chaired by Mr. Danish took the staff through the IOU's journey from its inception in 2007 to date.
Mr. Danish revisited the values and culture system prevailing within the university and attendees were given a brief summary of the vision and founding principles on which the University is based, i.e., Accessibility, Affordability, Community, Islamic Ethics, Quality, and Application.
The IOU Chancellor Dr. Bilal Philips welcomed the staff to the new semester, Fall 2021 through a video message, reminding staff members to work with sincerity and focus on the vision: "Changing the nation through education".
The second part of the session was aimed at the academic team, especially, the newly-recruited staff. This session focused on familiarizing staff members with the online systems and administrative processes within the university. The staff was reminded about the importance of adhering to guidelines and responding to emails on time and using positive-emphasis statements in their communication to contribute towards a healthy work culture.