International Open University
> News
IOU VC Dr. Cherno Omar Barry meets VC, Umma University
2021-10-25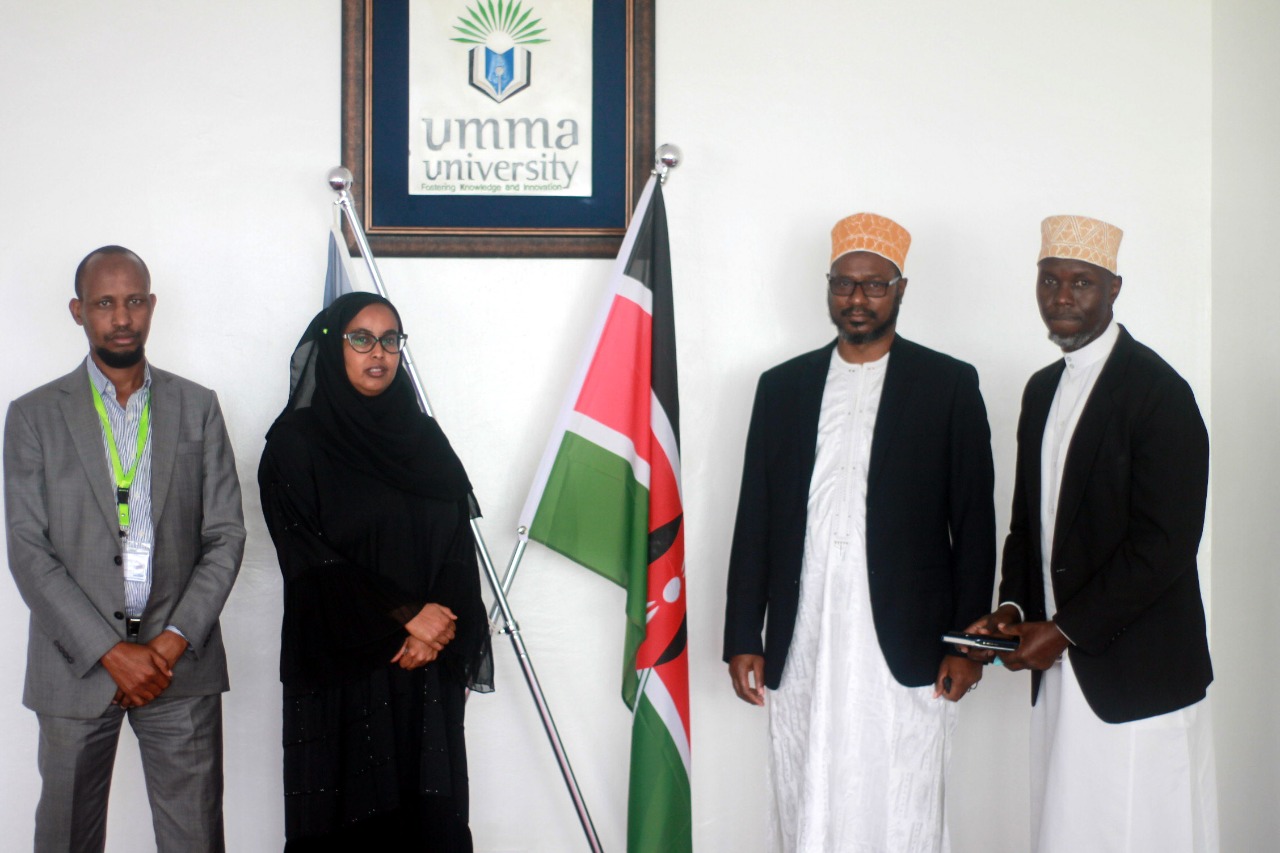 Pic: Dr. Hussein (Registrar, Umma University), Dr. Halima (Vice-Chancellor, Umma University), with IOU VC Dr. Cherno Omar Barry and Br. Hamisi.
The International Open University Vice-Chancellor Dr. Cherno Omar Barry met with the newly instated Vice-Chancellor of Umma University, Dr. Halima at the Umma University main campus off Kajiado during his ongoing Kenya tour.
The officials discussed a Memorandum of Understanding (MoU) between IOU and Umma university to enhance cooperation between the two institutions.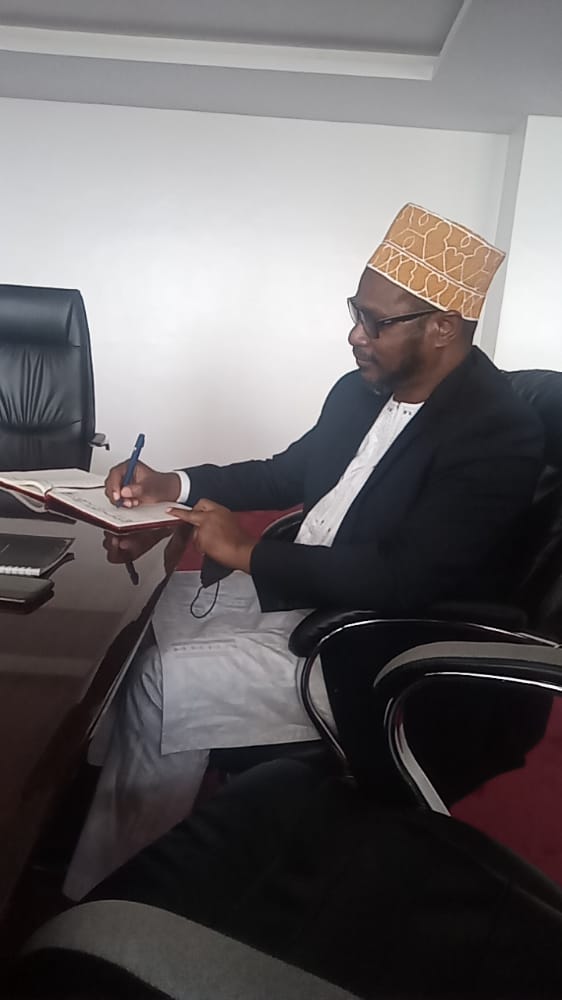 Pic: IOU VC Dr. Cherno Omar Barry signing the visitors register at Umma University