International Open University
> News
IOU President Dr Cherno Omar Barry attends PAWA conference
2022-06-24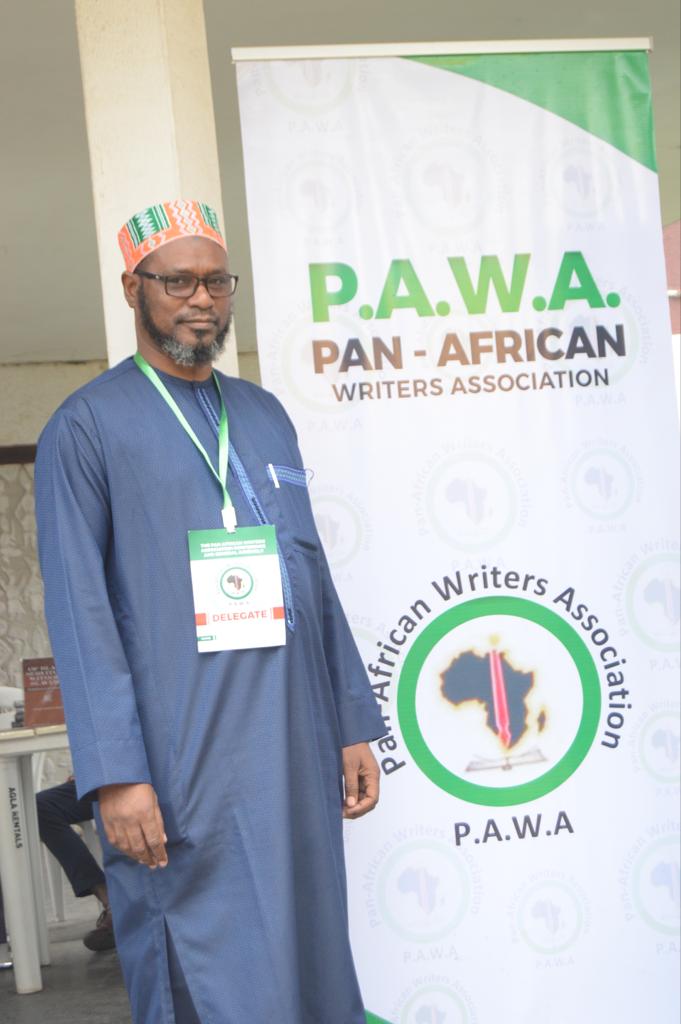 Pic: IOU President Dr Cherno Omar Barry at the Pan African Writers Association (PAWA), an international writers conference held on June 24, 2022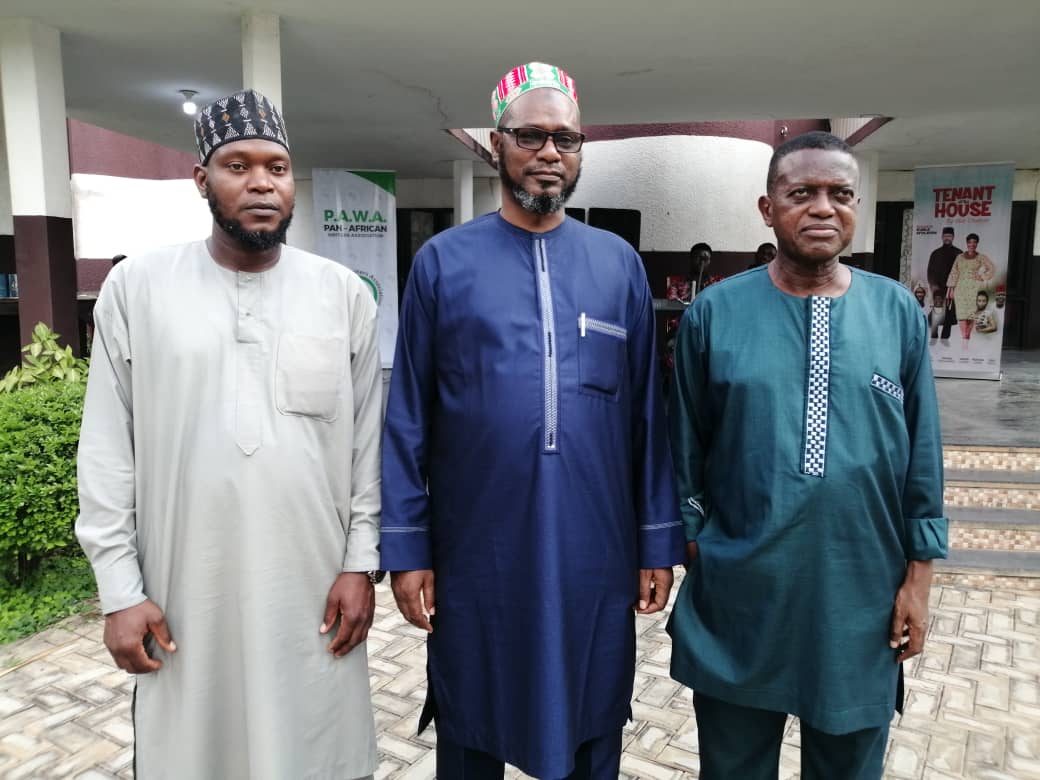 Pic: Dr Cherno Omar Barry with Akindele Abdullah and Dr Wale Okediran, Secretary-General of the Pan African Writers Association (PAWA) Conference at the University of Ibadan, Nigeria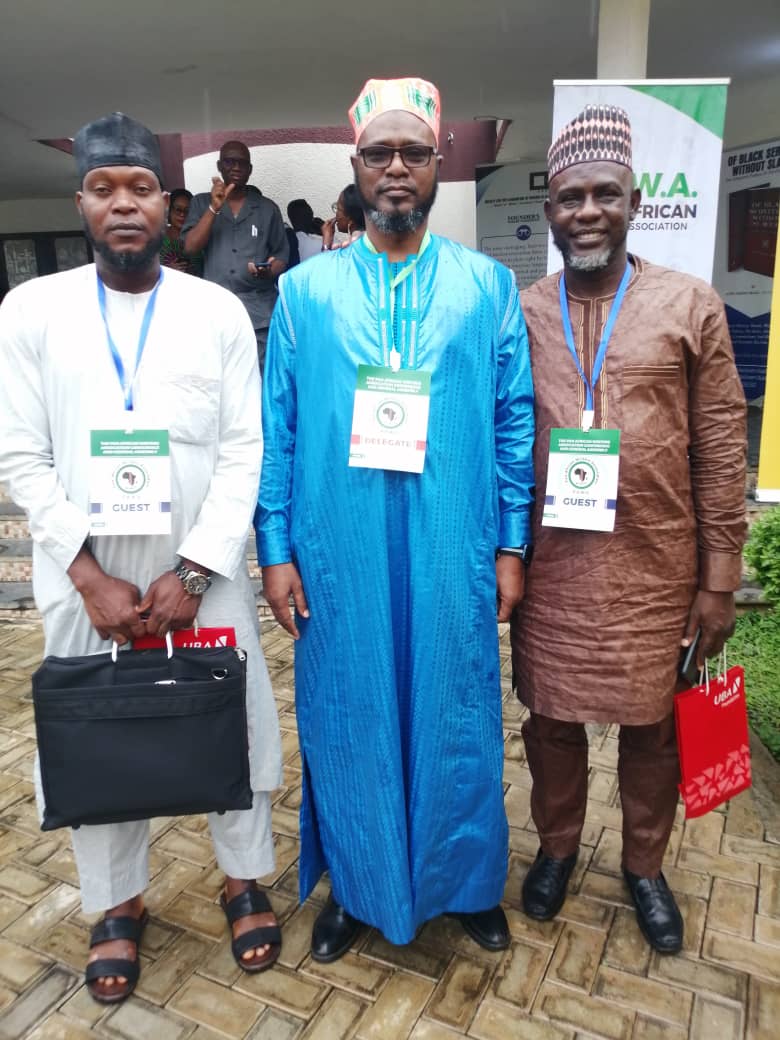 Pic: IOU President Dr Cherno Omar Barry (center) with Akindele Abdullah and Prof Raufu Mufutau Oyedapo (HOD Agricultural Economics Dept at IOU) at the Pan African Writers Association (PAWA) Conference, at the University of Ibadan, Nigeria
The Association Of Nigerian Authors(ANA) in collaboration with the Nigerian Academy Of Letters (NAL) organized the Pan African Writers Association (PAWA), an international writers conference on June 24, 2022, in commemoration of the 60th anniversary of the maiden edition of the African Literature And Writers Conference which took place in Kampala, Uganda.
The conference which will be conducted in a hybrid fashion (physical and virtual) is expected to host eminent writers, academicians, scholars, statesmen and diplomats from about 40 African countries and the African diaspora including Ghana, Congo Kinshasa, Togo, Nigeria, Gabon, Cameroun, Zambia, Kenya, Malawi, Zimbabwe, Sierra Leone, Namibia, Ethiopia, Morocco, Rwanda, Sudan, Egypt, Tunisia, Liberia, Mauritania, South Africa, Tanzania, Chad, Botswana, Burundi, Benin, Somaliland, Ivory Coast, Guinea, Niger, Equatorial Guinea, Djibouti, Burkina Faso, Uganda, Gambia, Mozambique, Angola and Algeria.
Keynote addresses on the theme of the convention will be delivered by renowned expert on African Literature, Professor Bernth Lindfors, and award-winning Egyptian journalist and poet, Ashraf Aboul-Yazid.
Panel discussions will follow presentations by lead paper presenters such as Prof Femi Osofisan (Nigeria), Virginia Phiri (Zimbabwe), and Professor Sarah Agbor (Cameroun), among others.
A plenary session on the issues raised will then lead to the release of a communique.
Other highlights of the 3-day event will be a book exhibition, an excursion to some areas of interest in Ibadan, a Festival Of Life where writers can read from their works as well as an Awards/Dinner Night.
In addition, the Pan African Writers Association (PAWA) will hold its General Assembly, the first in 30 years. The General Assembly which is the largest gathering of the association will be used to address issues pertaining to PAWA including the election of the Association's ruling body, the Council.