International Open University
> News
Dr Cherno Omar Barry receives computers donated to IOU
2022-09-05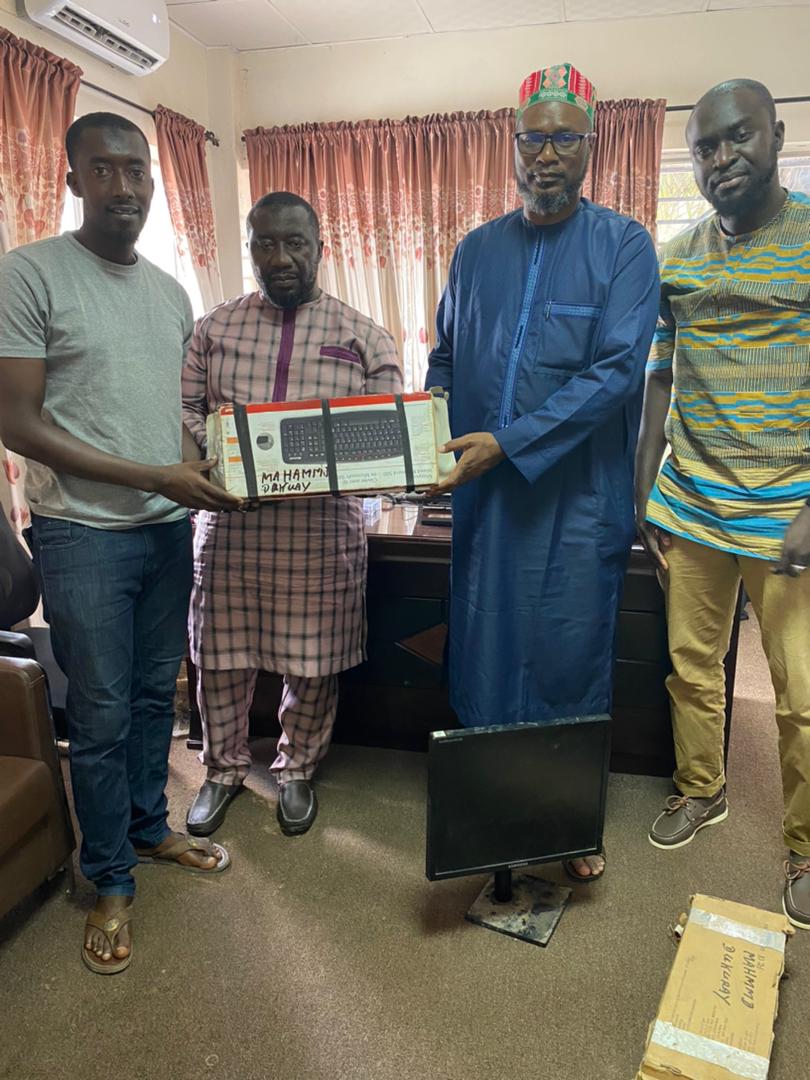 Pic: Dr Cherno Omar Barry, Mr Alieu Sarr, Mr Ousainou, Mr Ebrima Fatajo
The International Open University (IOU) President Dr Cherno Omar Barry, extended his appreciation and gratitude on behalf of the IOU Founder-Chancellor Dr Bilal Philips for the philanthropic gesture of Mr. Muhammed Dukuray, a Canadian resident, who donated eight computers to render his support for the advancement of Islamic knowledge at the IOU.
Mr Dukuray's representative commended the mission of the IOU in making Islamic knowledge and principles readily available not only in the Greater Banjul area in The Gambia where the university headquarters are situated but even in the rural areas.
Ms Zahra Fathima, IOU staff member, and Ms Fatou Secka, Personal Assistant to the VC, were also present at the meeting held in the IOU Vice Chancellor's office.