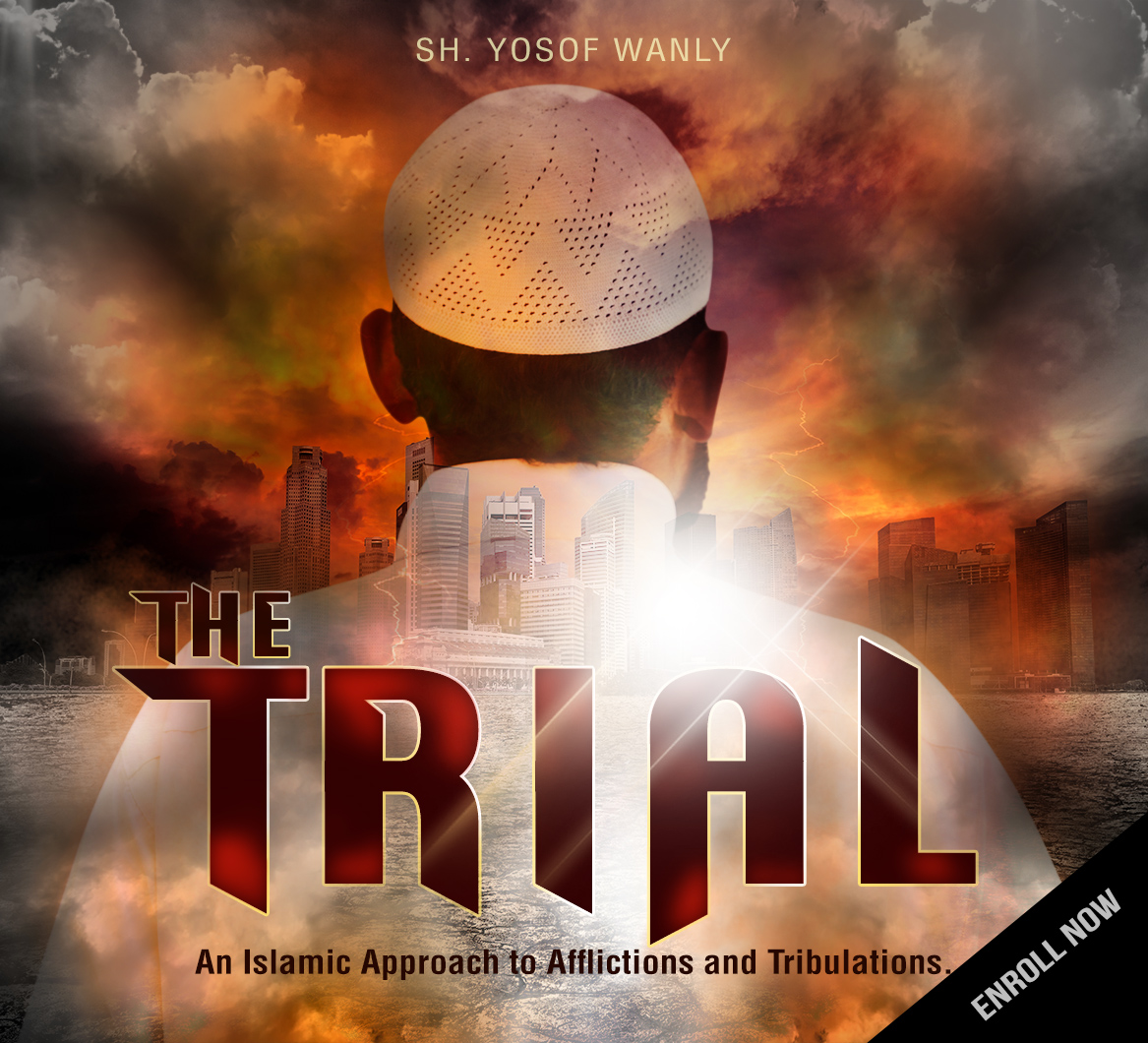 The Trial: An Islamic Approach to Afflictions and Tribulations
The Trial, a groundbreaking course by Shaykh Yosof Wanly, is an explanation of "Kitab ul Fitan" (The book of Tribulations/Afflictions) from Sahih Bukhari designed to help you understand how to wade through turbulent times in a dunya that is glittered with trials and tribulations of various kinds.
In this course, Shaykh Yosof Wanly will take you on a journey to nourish your soul and solve various confusions regarding this deen and its principles in the present circumstances.
What you will learn:
Types of people who will cause great harm to the Ummah

Ya'juj and "Ma'juj

Descriptions of future tribulations visioned by the Prophet ﷺ

The Evils of "War"

How to handle times of "Fitn"

The changing of Time

The appearance of Evil and Dajjal

And much, much more!
What will you get?
27 power packed sessions, Beautifully designed powerpoint presentations for your personal usage.
Why should you attend?
This course will:
Arm you with authentic knowledge, helping you preserve your deen with ease in times of difficulty.

Increase and strengthen your bond with Allah, helping you draw closer to Him by staying away from things He dislikes, in turn, earning His pleasure.

Bring unimaginable rewards and blessings into your life because you will consciously strive to stay away from evil no matter how alluring it may seem.

Help you learn to stay calm and balanced in times of tribulation.
This course is based on Prophetic teachings and also includes question and answer sessions to help you clear your doubts instantly.
AT A GLANCE
THE TRIAL is a course based on Imam Bukhari's Kitab Al Fitan by IOU.
Who is it presented by? Shaykh Yosof Wanly (received a specific Ijaza with Isnaad in Sahih Bukhari)
What is my investment? ONLY $75
For more details, please email info@iou.edu.gm
Enroll Now