International Open University
> News
8th IOU Convocation Ceremony held Online
2022-03-05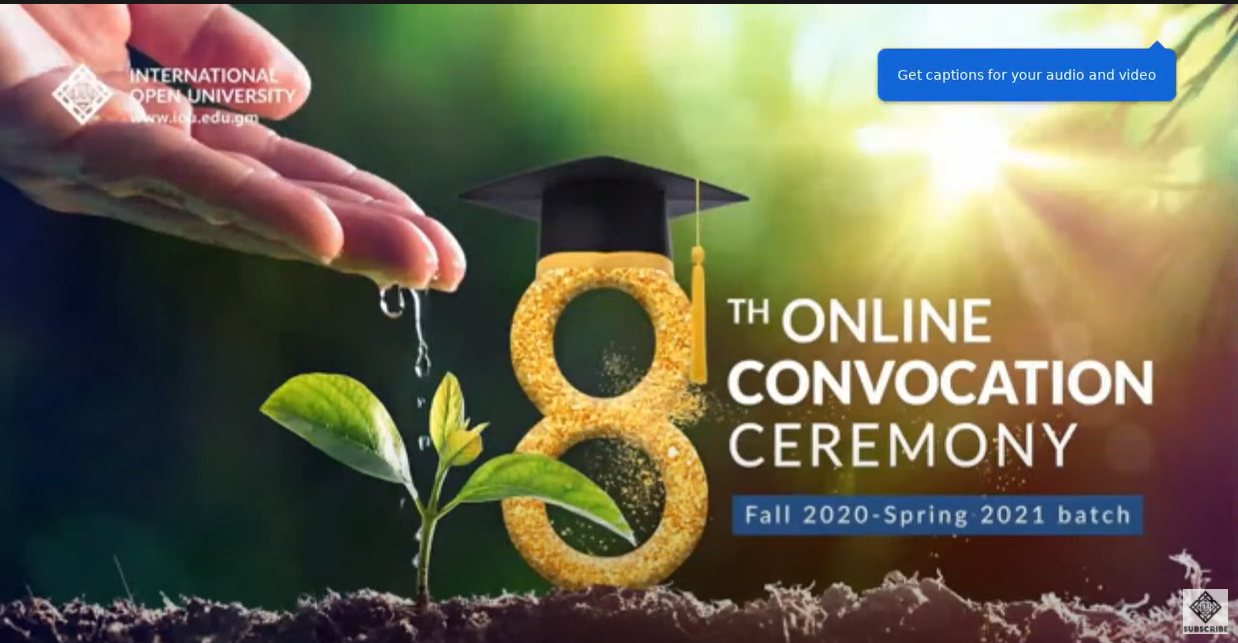 Over 400 students of the International Open University from around 52 different countries graduated this year during the 8th Convocation Ceremony held online on Saturday, 5 March 2022, 1 PM UTC.
Link to the 8th IOU Convocation Ceremony: https://www.youtube.com/watch?v=FcvTTx4HsC4
The graduands were from the departments of Islamic Studies, Psychology, Arabic Language and Linguistics, Education, Information Technology, Business Administration and Islamic Economics, Banking, and Finance. The top-scoring students of the degree programs received gifts from IOU as a token of appreciation.
The online Convocation Ceremony featured:
Qur'an Recitation by Sh. Dr. Ahmad Al-Zaree
IOU Chancellor Dr. Bilal Philips' Message to the Graduates
IOU Vice-Chancellor Dr. Cherno Omar Barry's Address to the Graduates
Guest of Honor, Sr Lauren Booth's Address to the Graduates
Words of Motivation, Dr. Shafiqur Rahman, HOD, Dept of Business Administration
Honoring the Graduates
Message for the Graduates from Br. Zain Bhikha
A Glimpse into the Journey of Seeking Knowledge - Graduates' Reflections
Valedictorian Sr. Asma Shabir's Speech
Vote of Thanks by Sr. Madeeha Bokhari, Registrar IOU
For more details, please visit the convocation website: https://iou.edu.gm/convocation