International Open University
> News
Dr Cherno Omar Barry visits Bayero University, Kano
2022-06-30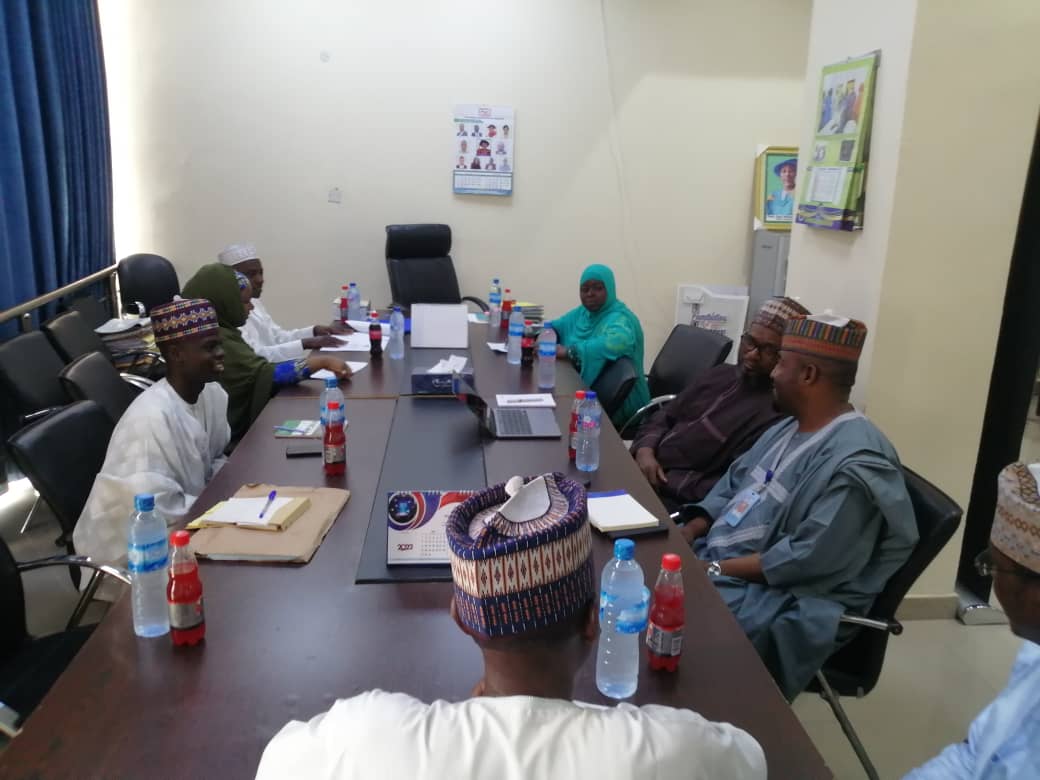 Pic: IOU President Dr Cherno Omar Barry with Bayero university officials, Prof Binta, HOD Islamic Business Finance (IBF), Hajia Khadijah, BUK legal officer, Dr Muhammad Aliyu, Lecturer IBF, Dr Rabiu Warshu, Lecturer Islamic Studies and MAIS student supervisor, IOU, and Dr Sulaiman, Registrar, BUK.
The International Open University President Dr Cherno Omar Barry and the Nigeria Representative Br Akindele Abdullah traveled to Kano on 29 June, 2022 for a meeting with the senior staff of BUK (Bayero University, Kano). The meeting was headed by the DVC (Deputy Vice-Chancellor) of BUK, Prof Sani Muhammad Gumel. Prof Binta, Dr Rabiu Warshu, Dr Aliyu Babangida and other senior BUK staff were present at the meeting.
Dr Barry briefed the officials about the International Open University, its mission, goals and the purpose of visiting BUK. He sought BUK collaboration in getting IOU recognized by the National Universities Commission (NUC) and officially requested that BUK accept IOU graduates for postgraduate studies, especially graduates of Islamic Banking and Finance.
The convener of the meeting, Prof Binta, former BUK registrar, suggested that another Memorandum of Understanding (MoU) should be signed between the two institutions since the previous MoU signed in 2017 would end this year. She also recommended that the new MoU should reflect the new name of IOU (International Open University) and include a timeline for all the actions proposed in it. Before the MoU is signed, it must be sent to the legal department of BUK for assessment and approval. All recommendations given by Prof Binta were supported by the DVC and legal officer of BUK.
Afterward, Dr Barry and the IOU representative Br Akindele Abdullah were taken to the BUK VC office for another brief meeting. The VC, Prof Sagir Adam Abbas welcomed IOU delegates and reaffirmed his commitment to the IOU. The VC also stated that after the signing of the new MoU, the IOU and BUK could jointly develop programs that could be implemented virtually. Prof. Sagir expressed his intention to visit the Gambia after signing the MoU with his team to reciprocate the visit of the IOU President.