International Open University
> News
IOU Chancellor Dr Bilal Philips visits NGU Campus, Somaliland
2022-07-26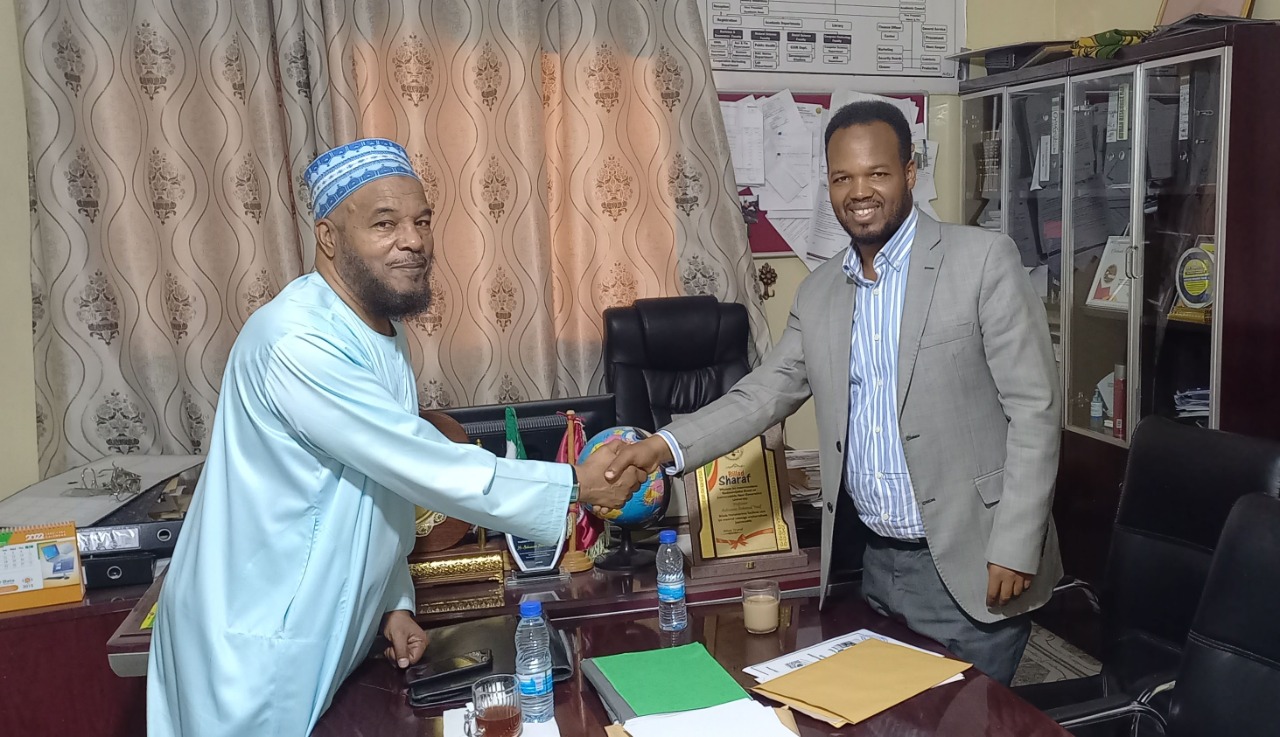 Pic: The International Open University Chancellor Dr Bilal Philips with Abdul Waasi' Muhammad Yousuf, Chancellor, New Generation University (NGU)
The IOU Chancellor, Dr Bilal Philips held a meeting with the Chancellor of the New Generation University (NGU), Somaliland, Abdul Waasi' Muhammad Yousuf on Tuesday, 26th July, 2022. They discussed plans between the two universities of collaborating on Bachelors of Psychology, Bachelors of Islamic Banking and Finance, and Masters of Agricultural Economics programs.
Earlier, the IOU had signed a Memorandum of Association (MOA with NGU in July 2019.
NGU was ranked first in Somaliland's Higher Education Commission assessment of private universities this year.