International Open University
> News
IOU DVC (Academics) Prof. Dr. Muhammad Ahsan named chairperson IOUCRIS 2021
2021-11-27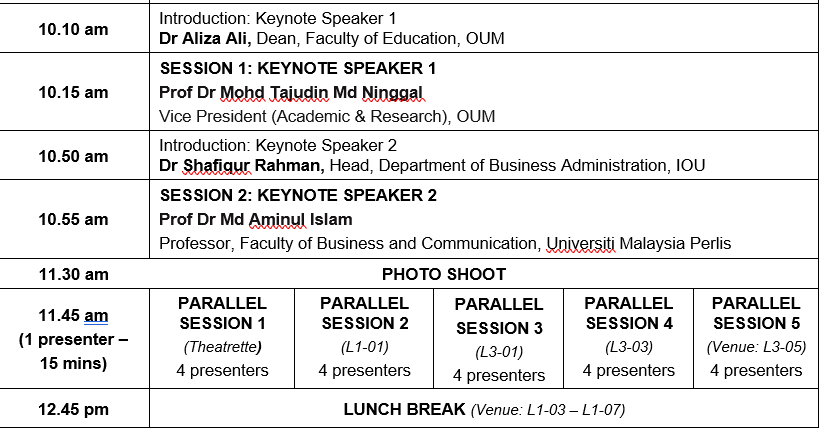 The International Open University Deputy Vice-Chancellor (Academics) Prof. Dr. Muhammad Ahsan chaired sessions featuring presentations by academics and research proposals by IOU Ph. D students at the International Open University's first online academic conference IOUCRIS, 2021.
Prof. Dr. Muhammad Ahsan thanked all the participants, Keynote speakers, Research Workshop presenters, and guests from around the world for attending the conference and contributing to its success.
Prof. Dr. Muhammad Ahsan expressed his keen desire to improve the careers of young academics and researchers at IOU by enhancing their abilities for further growth and development. IOUCRIS 2021 received research papers from many key areas including Arabic Language and Literature, Business Administration, Education, Information Technology, Islamic Studies, Islamic Economics and Banking, and Psychology.
Abstracts submitted to the conference were subject to peer review to ensure the highest level of academic quality and relevance.