International Open University
> News
IOU VC Dr. Cherno Omar Barry addresses 8th IOU Convocation Ceremony
2022-03-05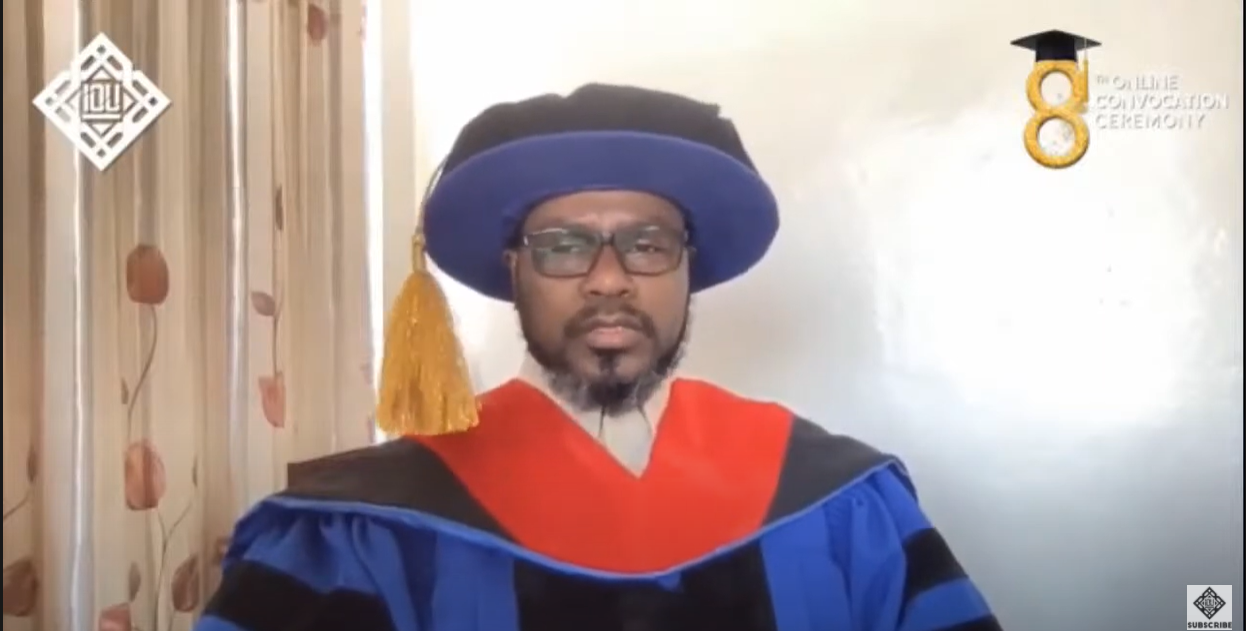 The International Open University Vice-Chancellor Dr. Cherno Omar Barry addressed graduates at the 8th IOU Convocation Ceremony held online on 5 March, 2022.
Dr. Cherno Omar Barry praised graduates for their courage and commitment despite all odds as people around them faced losses of health, lives, and financial security in the COVID pandemic.
Dr. Barry informed graduates of IOU programs being granted NAQAAA accreditation and the launch of IOU Masters programs.