International Open University
> News
Sr. Lauren Booth invited as Guest of Honor to 8th IOU Convocation Ceremony
2022-03-05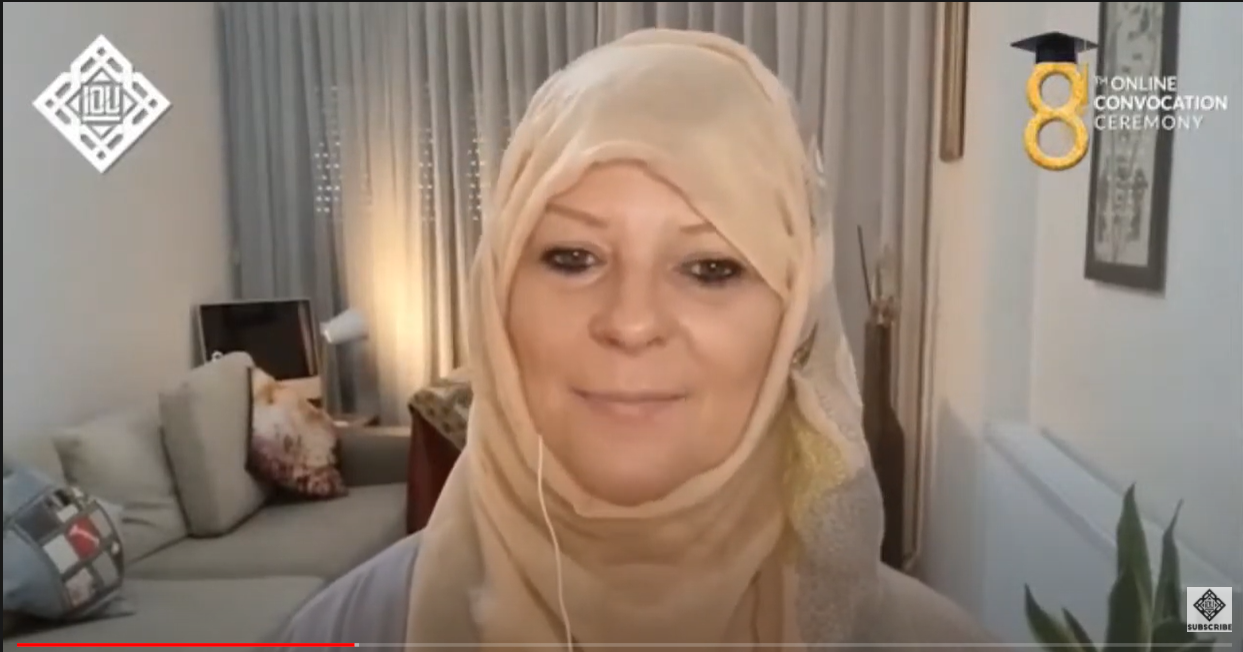 The International Open University was pleased to invite Sr. Lauren Booth as Guest of Honor to the 8th IOU Convocation Ceremony.
Sr. Lauren Booth is an internationally recognized motivational speaker, broadcaster, presenter, and author of the groundbreaking memoir 'Finding Peace in the Holy Land' about accepting Islam in the modern, Western context.
In her message, Sr. Lauren commended IOU graduates for their courage and steadfastness on the path of acquiring beneficial knowledge despite facing unprecedented challenges. She encouraged graduates to utilize their knowledge and skills in life-enhancing ways for humanity and to espouse the values of "quiet leadership."