International Open University
> News
Dr Cherno Omar Barry meets National Universities Commission officials in Nigeria
2022-06-28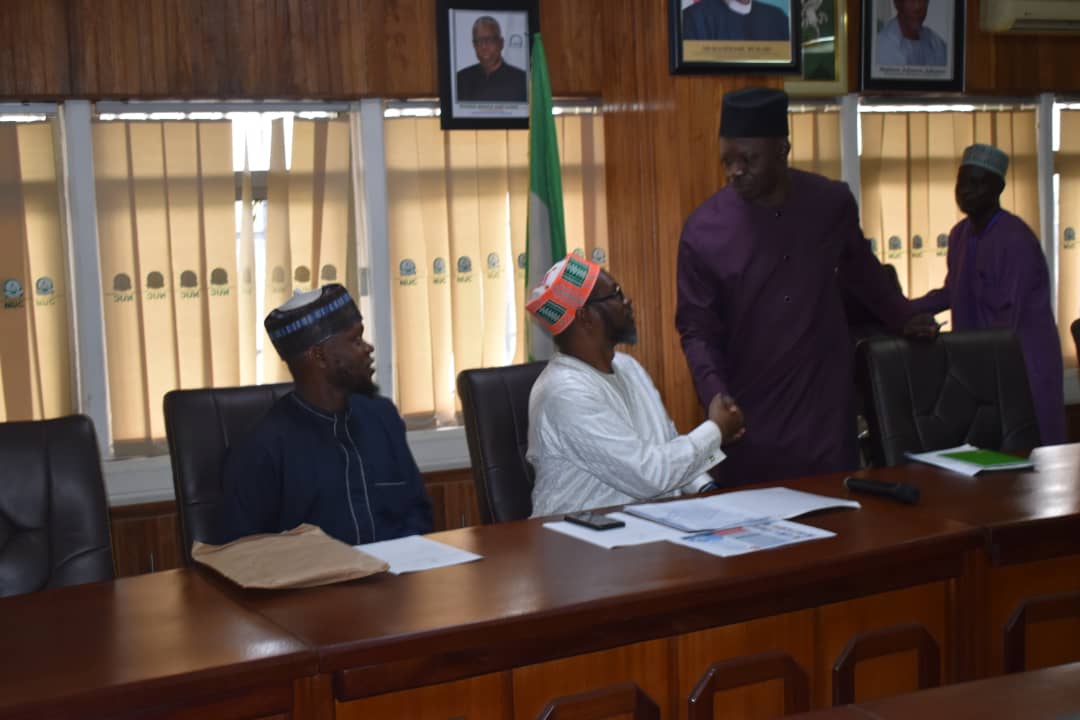 Pic: IOU President Dr Cherno Omar Barry greeting Dr Samuel Onazi who represented both the Minister of Education and the Executive Secretary of the National Universities Commission (NUC) during a meeting held on Tuesday, 28 June, 2022 at the NUC Secretariat, Abuja, Nigeria.
The International Open University President Dr Cherno Omar Barry visited Nigeria as part of ongoing efforts for official recognition for the International Open University from the Nigeria Ministry of Education (MOE) and the National Universities Commission (NUC).
The visit also aimed at ensuring concretization of the official relationship between the IOU and Bayero University, Kano and making opportunities available to IOU graduates for postgraduate studies in Nigerian universities and for both government and private jobs.
On 28 June, the IOU President Dr Cherno Omar Barry and IOU Nigeria representative Br Akindele Abdullah met the officials of the NUC at the NUC conference room at the secretariat. The meeting was chaired by Dr Samuel Onazi, director of finance and accounting, who represented the Minister of Education and Executive Secretary of the NUC. Also in attendance were the Director of Distance and Open Education, Eng Kayode Odedina, the Chief Protocol officer, Mr Sadiq Haruna and other officials.
Dr Barry succinctly presented the IOU case to the officials and requested them to inform him of the steps to be taken in order to ensure that the International Open University is recognized by the Commission. Eng Odedina apprised the IOU delegates at the meeting of the 6-Model developed by the NUC for transnational education.
At the end of the meeting, Dr. Barry thanked them for providing with the information needed to ensure that IOU becomes an officially recognized institution in Nigeria and promised to work on a model which suits the IOU educational system.