International Open University
> News
Upcoming! 2nd IOU Conference on Research and Integrated Sciences (IOUCRIS, 2022)
2022-08-25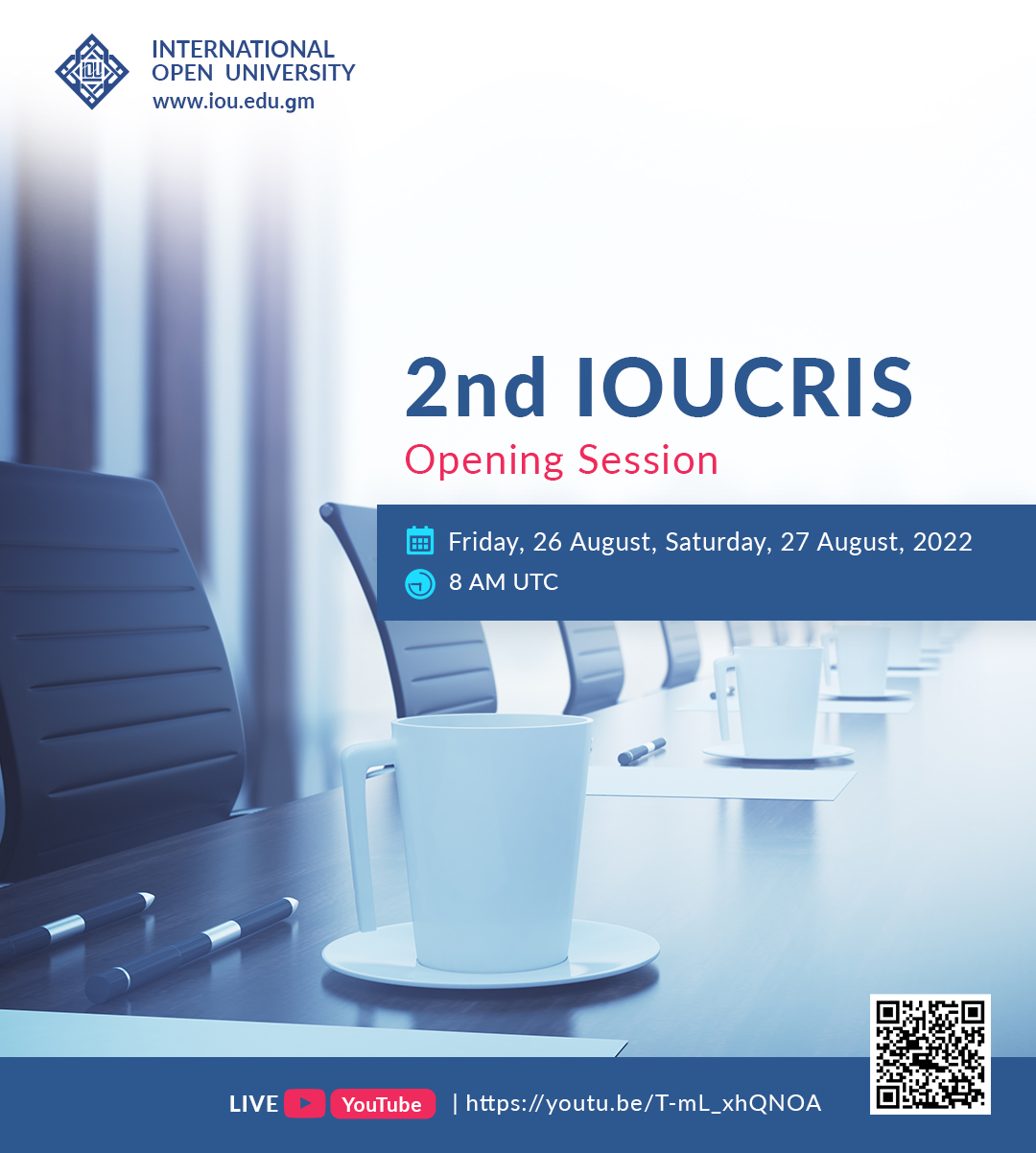 The International Open University's Department of Business Administration in coordination with the Directorate of Research and Publications is organizing the second IOU Conference on Research and Integrated Sciences (IOUCRIS) during 26-27 August 2022, starting at 8 AM UTC on Friday, 26 August 2022.
Over 100 research papers have been submitted for presentation at the conference from researchers around the world.
We cordially invite all IOU staff, students, and well-wishers to participate in the proceedings. Your presence at the conference will be highly appreciated.
LIVE STREAM: https://youtu.be/T-mL_xhQNOA