International Open University
> News
Fundraiser Webinar: Masjid in Jamaica
2023-01-12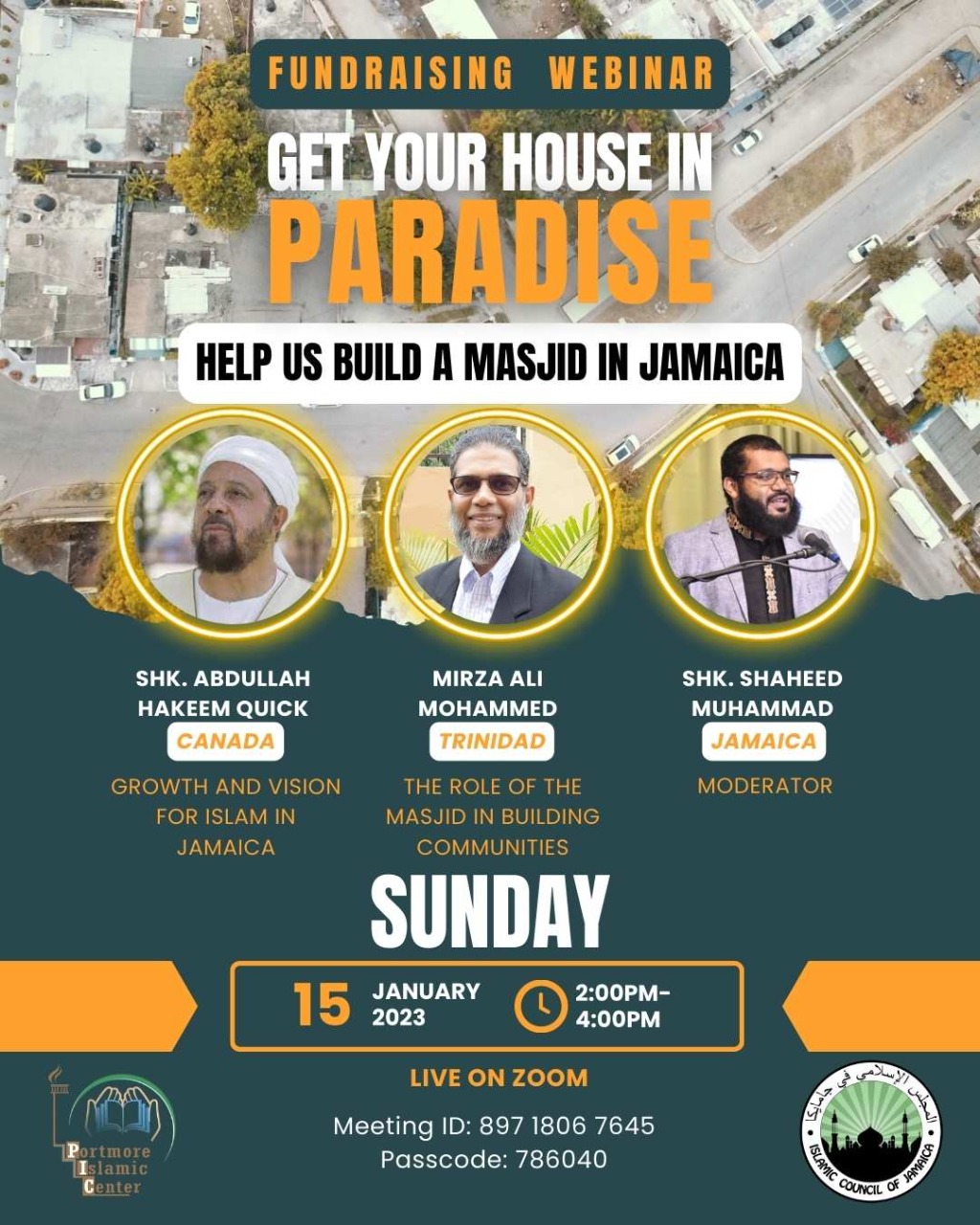 The Portmore Islamic Center is a charitable organization registered with the Department of Cooperatives and Friendly Societies since 2019, catering to the religious and social needs of Muslims in Jamaica.
The dynamic structure of the organization provides the following activities and services:
 * Masjidul Azeez for daily Salaah and Jumu'ah services
 * An information hub and distribution center for Islamic literature to Muslims and non-Muslims.
 * Integrated social programs such as Youth Education and Rap Sessions (YEARS).
 * Welfare and social intervention programs that provide charity to the needy in the form of food, clothing, and networking for the less fortunate, underprivileged, and unemployed members of society
 * Housing projects that assist with the building and renovation of homes across the island.
 * Secular and non-secular educational programs for children, young adults, and senior members.
 * Networking through partnerships with various companies for the rehabilitation and reintegration of parolees.
Sr Jameela Muncey (authorized on behalf of the Portmore Islamic Center Building Project) has launched an account for donations to the project: https://gofund.me/317cdc5f
A fundraiser webinar is being organized to facilitate the project attended by Sh. Abdullah Hakeem Quick, Mirza Ali Mohammed, moderated by Sh. Shaheed Muhammad:
Time: Jan 15, 2023 02:00 PM Bogota
Join Zoom Meeting
https://us02web.zoom.us/j/89718067645?pwd=UFpIOUkzSm12YXNTSFo4ZlJUSGZzUT09
Meeting ID: 897 1806 7645
Passcode: 786040
Find your local number: https://us02web.zoom.us/u/kc55gLJL8J