International Open University
> News
His Excellency Vice-President Muhammed E Jallow meets Dr Cherno Omar Barry
2023-04-18 10:44:06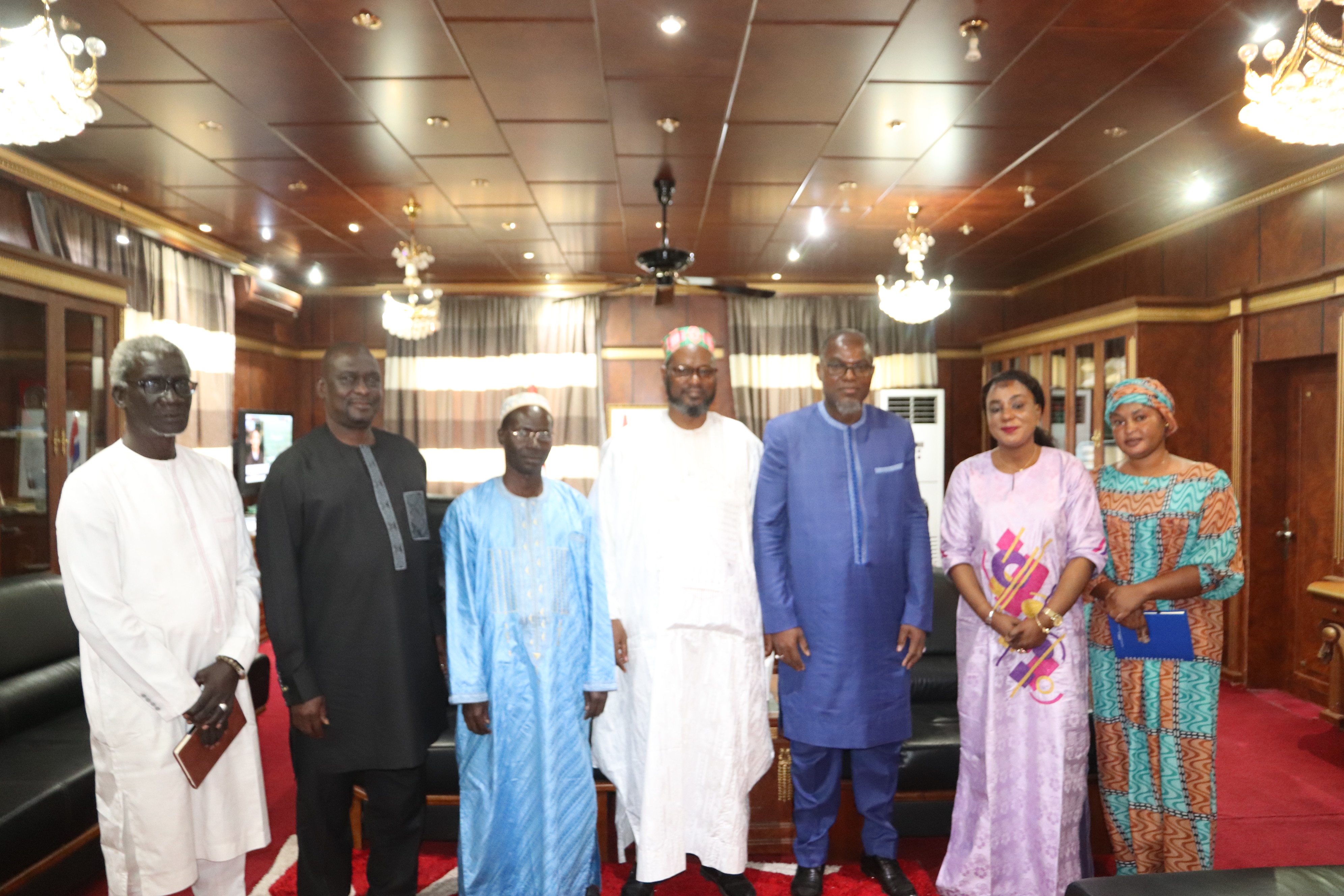 Pic: IOU Vice-Chancellor Dr Cherno Omar Barry with the Vice President of the Republic of The Gambia, His Excellency Muhammed E. Jallow and members of the IOU delegation Mam Nderry Touray (Admin Director), Sheikh Ndow (Deputy HR Manager) and Ebou Gaye (Assistant Registrar).
A four-member delegation led by the Vice-Chancellor of the International Open University (IOU), Prof Dr Cherno Omar Barry, paid a courtesy call to the Vice-President of the Republic of The Gambia, His Excellency Muhammed E Jallow, at State House on Wednesday, 12th April 2023.
The Vice-President and his team gave the delegation a very warm welcome after which Dr Barry led the opening prayer at the request of the Vice-President. Dr Cherno Omar Barry apprised the Vice-President of the mission of the IOU Founder-Chancellor Dr Bilal Philips to make education accessible to all – the underprivileged in particular. Dr Cherno Omar Barry mentioned IOU's One Million Scholarship Project meant for Africans, and explained that IOU's principles regarding education are based on the teachings of Islam which emphasize the importance of knowledge and the obligation to seek knowledge.
The delegation also spoke about the role IOU plays in complementing the government's efforts in education and making education affordable and accessible and thanked the Vice-President for the opportunity accorded to them.
His Excellency The Vice-President thanked the delegation and suggested that the IOU develop and introduce courses to help train senior civil servants – particularly Principal Assistant Secretaries – in the area of speech writing. According to him, this can ease the burden on high-ranking government officials and facilitate their work. The Vice-President then assured the delegation of continuous government support.